Some things are not meant to fly…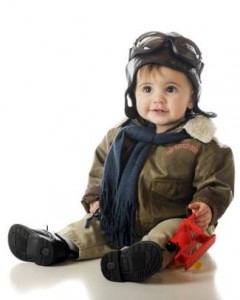 I am aware most people dread the infant wail more than anything on a long-haul flight. So it was with great trepidation that we faced our first ever flight with the twins. And it wasn't a short one either. No, this was a monster at 26 hours (with a four-hour layover).
The warning signs were there early when the placid twin was throwing uncharacteristic tantrums at the airport long before boarding.
The proximity to planes seemed to have transformed two well-behaved bubs into wailing demons. Four hours into the first flight and we're at wit's end. It's been non-stop screaming – not just crying – and I've nearly exhausted my entire repertoire of tips and hints for babies on a plane. All without success. Continue reading "Flying cry"